Hi everyone! September is officially here! How do you feel about it? Are you excited for fall or do you prefer summer? I must say I am looking forward to fall but at the same time, I am sad to see summer end. This fall is probably looking a little different for many of us, being as though most things are back to in-person. How do you feel about these changes? However you are feeling? knowing that many of us may experience some adjustment anxiety and with time we will feel we may feel quiet relieved.
September is not only a pre-fall month, it is also National Recovery Month! This month focuses on the services and resources out there to help, to support and educate those who may be struggling or on the recovery road.
If you are someone who has struggled with substance abuse and on your recovery road, we want to congrats you, yes you! It take much bravery and courage to continue on the road of recovery with doubts, depression, and anxiety but yet you are making it!!!!
We want to let you know that we are proud of you!!!!
I have had people in my life struggle from substance use and maybe some of you have too. We all know someone who has struggled with substance abuse. Therefore, we can all join together this month to celebrate those in recovery and those actively seeking out help. We can also be there and support those who are currently struggling and try to be understanding substance use from a place of compassion and empathy without judgment.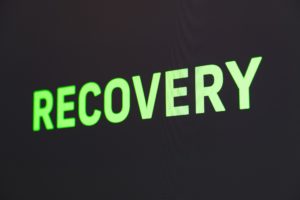 For the 32nd year of National Recovery Month, the theme is "Recovery is for Everyone: Every Person, Every Family, Every Community." I like this theme because it is always crucial to be reminded that we are never alone in our mental health or in our recovery. I think it is also important to remember that oftentimes substance use disorder is accompanied by a co-occuring mental illness. The emphasis is always on treating both so we may have a more successful recovery.
There are many events that celebrate and spread education and awareness for the month of September. We may attend them because we ourselves have struggled or are struggling with substance use or we know someone who is. These events can educate us and help us gain a deeper understanding about mental health concerns and substance use.
Below are links to some of the events for this month that include webinars, fairs, resources and many more.
Virtual Resource Fair- all September long
Art Show- all September long
Pop-up Activities- raise awareness and celebrate recovery- all September long
Self-care activities- discussions, Q&As, story-telling, and other fun content- all September long
Zoom webinar that takes place every Friday that includes topics on family recovery, hard reduction recovery, abstinence based recovery, spiritual recovery and more.
Happy September everyone!!!!!
Regards,
Reviewed & Edited by Ebony Peake
Ebony Peake, MSW, ACSW, CAMS-II, CGT
Therapist | Consultant | Coach |Certified Anger Management Specialist-II | Certified Gestalt Therapist | Level Two Trained Gottman Method Couples Therapist