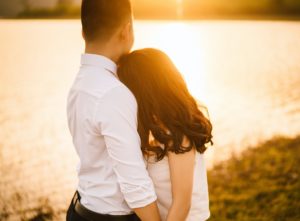 Christian couples counseling integrates biblical principles with combined with the Gottman method of Couples therapy to help Christians face day-to-day struggles in relationships. The purpose of this therapy is to help couples learn how to effectively communicate with one another, fight fair, understand perpetuating issues, grow in shared meaning and intimacy, enhance friendship within the relationship, and learn how to share in one another dreams and life goals.
Through professional counseling, partners can learn more about one another to resolve conflicts and differences. Structure of counseling session are completed through using the Gottman Relationship Assessment or through completing the initial intake forms and scheduling a visit together help to identify problems within the relationship.
When Do You Need Couples Counseling?
Often, people seek support when he or she is in a gridlock issue, however, seeking support before helps prevent and safeguard your relationship. it may also help you resolve issues and develop learning tools to strengthen your relationship.
Here are some signs that you may need to seek counseling to help protect your relationship.
You have trouble communicating with your spouse.
You have multiple disagreements.
There is contempt or criticism in your daily interactions.
You can't reach a decision together.
You underwent a trauma as a couple, such as the loss of a child or a loved one.
You are dealing with issues such as domestic violence, emotional abuse.
You want to build a stronger bond with your spouse.
What Couples Counseling is not?
Couple's counseling is not taking a side or stance from the other partner. It's not about the who is right or wrong, or what is fair, and justify. It's about understanding one another, having empathy, and willingness to resolve and work through conflicts that may come up within the relationship and address our own individual triggers or traumas.
Final Thoughts
Here at Peaceful Living Counseling & Professional Services we believe in helping people become the VERY best version of him or herself. We have seen couples grow, couple's breakup and divorce, and couples get married. It depends on YOU. Commitment, Consistently, and Communication is needed. We believe if we provide the fundamental basic tools, it can help individual or couples choose another way in conflict or in a difficult place. We all need support, so choose us.
To learn more about our couples counseling services in Philadelphia, contact us today!