Peaceful Living Counseling and Professional Services provide coaching and counseling to adults, adolescents, families, and couples with emotional, mental, health, physical, and spiritual growth.
Mission
The mission of Peaceful Living Counseling & Professional Services is to "embrace life and embrace change" through providing individuals with the necessary awareness and direction to fulfill his or her goals in life. Peaceful Living Counseling & Professional Services is committed to a collaborative approach, working together to provide trust, respect, confidentiality, and compassion.
Vision Statement
The focus of Peaceful Living Counseling and Professional Services is to help people. The professionals at Peaceful Living Counseling & Professional Services aim to make a difference in the lives of others by acting as "agents of change." We believe in using a collaborative approach to meet people where they are and to help individuals make healthier choices to live a meaningful life.
Our Founder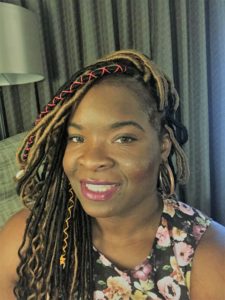 Ebony Eubanks, MSW, ACSW, CAMS-II, is a seasoned therapist having worked in community mental health for over 10 years. She earned her Masters' degree in Social Work from Temple University School of Social Work and Public Health, with postgraduate certificates from Bryn School of Social Work and Research and trained as a Gestalt therapist at the Gestalt Institute of Philadelphia. Ms. Eubanks has also received leadership and management certificates from the American Public University and the University of Phoenix.
Ms. Eubanks has experience working in the behavioral health field as a social worker and an outpatient therapist with the understanding of inpatient, outpatient, substance abuse, dual-diagnosis, community mental health, and criminal justice provisions. She assists clients and families in navigating the systematic and interpersonal crisis that occurs with mental health, criminal justice, and social injustice.
As a therapist, life coach, and consultant, she provides counseling, consultation, anger management, coaching and online sessions to assist individuals in making a positive change in their lives. Currently, she facilitates and provides anger education and anger management to individuals and groups. This curriculum and psychoeducation program allows clients to become more self-aware of their behavior and their internal process while helping them learn new ways to respond to their anger.
Ms. Eubanks is knowledgeable about a number of treatment modalities, including group therapy, emotional focused couples therapy, motivational interviewing, cognitive behavioral therapy, humanistic theory, attachment theory, Christianity, and gestalt therapy. Her professional memberships include: Pennsylvania Society of Clinical Social Workers (PSCSW), National Association of Social Workers (NASW), and the National Association of Anger Management (NAMA).
You can learn more through Ms. Eubank's interview on The Professional's Roundtable with Jason Belamy.